Prunes

Prunes
Description

Prunes are also referred to as dried plums. They are the fruits of plum trees, which come in many different shapes and sizes. Most commercially used trees grow about five to six meters tall. The annual yield per tree can reach 70 to 140 kilograms of fresh fruits.

The fruits are round with a diameter of up to eight centimetres. Their colour is dependant on the cultivar and varies from bluish to green and yellow. Their firm and juicy flesh surrounds a single hard pit. Dried plums (or prunes) are also sweet and juicy and contain several antioxidants. As with other dried fruits, they are available year round.

Prunes are known for their laxative effect. They increase absorption of iron into the body. Prunes are low in saturated fat, cholesterol and sodium. They are also a good source of dietary fibre and a good source of vitamin K.

Prunes are used in cooking all over the world, in both sweet and savoury dishes. They are a frequent ingredient in North African tagines. Prunes are also known to be made into a compote, stuffing, cake, sugar plums or prune ice. Prunes are also popularly eaten as a snack.
Varieties
There are quite a few different plum cultivars. These include:
Damson, with a purple or black skin and green flesh
Greengage, firm, green flesh and skin even when ripe
Mirabelle, dark yellow
Satsuma plum, firm red flesh with a red skin
Victoria, yellow flesh with a red or mottled skin
Yellowgage or golden plum, similar to greengage, but yellow
Plums are classified into six general categories

Japanese,
American,
Damson,
Ornamental,
Wild
European/Garden
Sizes
Grading per pound:
- 10/20 (Mainly from Chile and Argentina)
- 20/30
- 30/40
- 40/50
- 50/60
- 60/70
- 70/80
- 80/90
- 90/100
- Type 1 Pitted Prunes
- Type 2 Pitted Prunes
- Type 3 Pitted Prunes
- Bakers Prune Bits
Processed
On the northern hemisphere, August and early September are the harvest months. The southern hemisphere follows five to six months later. Harvesting is done mechanically. The prunes are washed in the factory right after arrival. Then they are dried in a tunnel, where they are stored for 24 hours under different temperatures. 3 to 4 kilograms of fresh plums makes 1 kilogram of dried prunes.
Prunes are sold either with their pits or already pitted.
Request price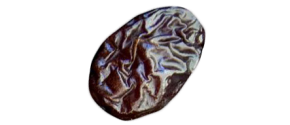 Nutrients
Proximates
Units
Energy
kcal
240
Protein
g
2,18
Carbohydrate
g
63,88
Fiber
g
7,1
Lipids
Total fat
g
0,38
Saturated fat
g
0,088
Monounsaturated fat
g
0,053
Polyunsaturated fat
g
0,062
Cholesterol
mg
0
Minerals
Calcium
mg
43
Iron
mg
0,93
Magnesium
mg
41
Phosphorus
mg
69
Potassium
mg
732
Sodium
mg
2
Zinc
mg
0,44
Vitamins
Vitamin A
IU
781
Vitamin A, RAE
mcg
39
Vitamin B-6
mg
0,205
Vitamin C
mg
0,6
Vitamin E
mg
0,43
Vitamin K
mcg
59,5
Thiamin
mg
0,051
Riboflavin
mg
0,186
Niacin
mg
1,882
Folate, DFE
mcg
4
* Prunes are dries and uncooked. "Source: USDA National Nutrient Database
for Standard Reference, Release 27 (2015)"
g = gram; mg = miligram ; mcg = microgram; IU = International Units
Origins
Plums are produced around the world, and China is by far the world's largest producer.
More than 1,000 cultivars of plums are grown for drying. These dried fruits are mainly produced in the USA, Chile, France and Argentina.
Crop
| | Jan | Feb | Mar | Apr | May | Jun | Jul | Aug | Sep | Oct | Nov | Dec |
| --- | --- | --- | --- | --- | --- | --- | --- | --- | --- | --- | --- | --- |
| Northern | | | | | | | | | | | | |
| Southern | | | | | | | | | | | | |